New Physical Mario Rewards Now Available on My Nintendo
Nintendo has put out some new physical Mario rewards on the My Nintendo website, where people can redeem items with gold and platinum points. Gold points are earned by purchasing select software on the Switch eShop and Platinum points can be obtained by playing various Nintendo titles such as Animal Crossing: Pocket Camp and Fire Emblem Heroes.
The new physical rewards available are all based on Super Mario 3D All-Stars, a recently released collection for Switch that includes Super Mario 64, Sunshine, and Galaxy.
First up is this handy Zipper Case that's meant to hold your Switch cartridges or whatever else you feel like putting in there. It costs 800 Platinum points.
And then also for 800 points, we have this wonderful three-part set of posters that would look perfect in any part of your home or game room, which you can check out down below: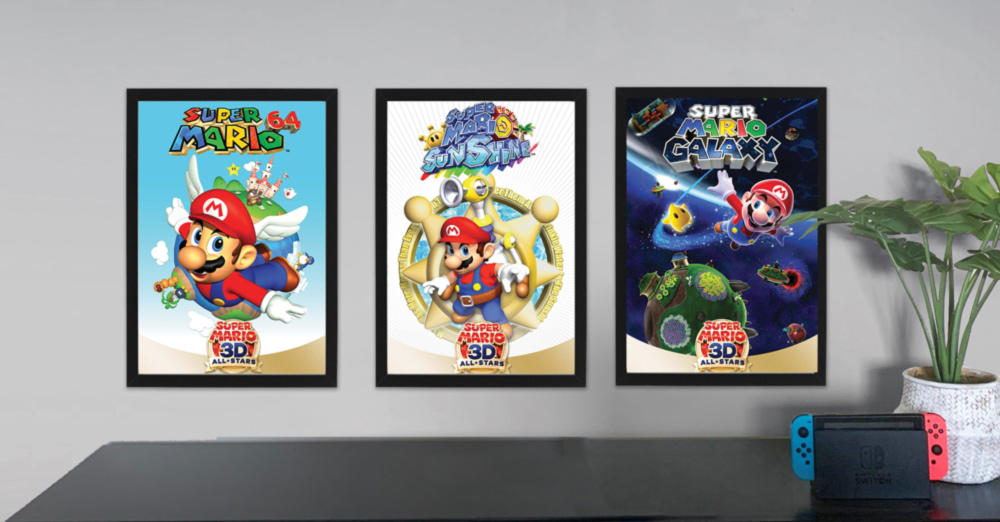 There's also some neat Paper Mario-themed postcard sets and an origami set up for grabs, which you can check out here.
Nintendo also put out some adorable physical Animal Crossing: New Horizons rewards the other day that are all based around the new Fall update for the game.
For more related content, make sure to read our Super Mario 3D All-Stars review as well as our list of the best levels in Super Mario 64.
Related Posts