Rogue One: A Star Wars Story's Poster Has Hope and Beach Battles
Hope for more.
This weekend is the Star Wars Celebration convention in London, where all things related to George Lucas' science fantasy franchise get their time in the sun. During the panel for upcoming anthology film Rogue One, the first poster for the film was unveiled, and it's a doozy. Check it out below.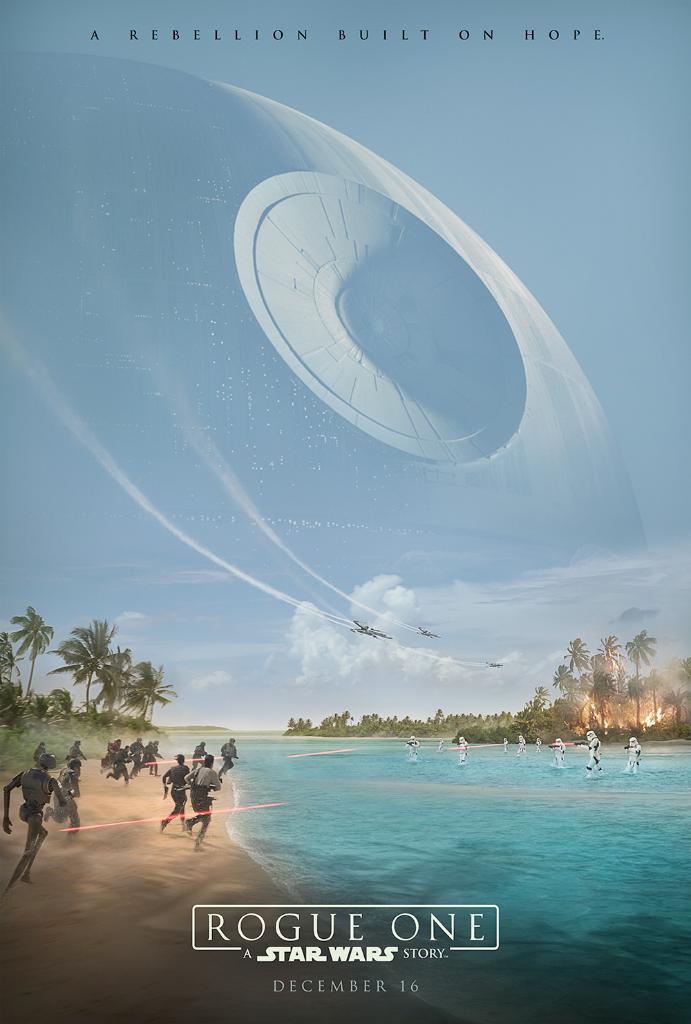 If the poster looks familiar to you at all (you know, besides the big giant moon space station looming in the background), that's because it's reminiscent of a scene near the end of the original trailer where the rebels are trying to make their escape on a beach-like landscape. Led by Felicity Jones' Jyn Erso, their mission is to steal the plans for the original Death Star and bring it back to the Rebel Alliance. Clearly, that's a job easier said than done, and that's not even taking Darth Vader into account. If the possible opening crawl is any indication, things aren't going to be all sunshine and rainbows. And of course, it wouldn't be a Star Wars film if it didn't have an inspiring tagline such as "A rebellion built on hope".
Rogue One: A Star Wars Story comes to theaters on December 16.
Check Out More