5 Games That Did Their Franchise Proud in 2018, and 3 That Dropped the Ball
Home » Features » 5 Games That Did Their Franchise Proud in 2018, and 3 That Dropped the Ball
This year has been an amazing one for video games franchises, as sequels, prequels, and reboots have given life to many beloved, yet ageing series. But while there have been many triumphs, there have also been a fair amount of titles that have simply failed to live up to the name they represent.
Below is a list of games that did their franchises proud in 2018, and a handful that dropped the ball.
Games That Did Their Franchise Proud
Assassin's Creed Odyssey
The Assassin's Creed franchise has undergone a considerable transformation over the years. What was once a stealth-driven series, revolving around a story about fighting Templars, has now evolved into a sprawling, epic action-adventure title, filled with a wealth of different narratives, characters, and landscapes.
Assassin's Creed Odyssey continues that growth, expanding upon the combat and gameplay introduced in Assassin's Creed Origins. Branching paths, character choice, and other small narrative elements also add a depth to the story that has been sorely missing from most previous titles.
Kassandra also stands out as one of the best characters of this generation, thanks to a mix of humorous and clever writing.
Marvel's Spider-Man
Spider-Man is hotter than ever, due mostly in part to his growing role in the Marvel Cinematic Universe. But while that may draw buzz to anything relevant his character, like a video game, that hype also breeds comparisons and high expectations.
That is why it's even more impressive that Marvel's Spider-Man managed to not only thrive amongst that pressure but stand out.
From a gameplay aspect, Marvel's Spider-Man takes the best elements from past installments in the franchise and really makes them its own. Web-slinging feels even more fluid than in Spider-Man 2, while combat is as smooth as it has ever been, drawing comparisons to the beloved Arkham series for good reason.
While the story may simply be classic Spider-Man, it has just the right amount of camp and emotion, driving home the core elements and themes that fans love about Peter Parker and his alter ego.
God of War
Of all the games on this list, the God of War series was the one in most desperate need of a revitalization. While the remasters were a nice nostalgic touch, more recent installments showed that the series had a lot of glaring problems that needed to be fixed.
God of War did so, and then some.
The first problem is addressed by improving the series' protagonist, Kratos. While he started off as a badass, fans grew tired of his one-dimensional personality as the series went on, as he felt hallow by God of War 3.
God of War fixes this by introducing a family. Through this family, Santa Monica Studio injects new life and personality not only into Kratos but into the series as a whole.
Combat elements like Kratos' Leviathan Axe and boss battles that vary in scale also widely differ from the hack and slash instances the series has been known for in the past. Overall, everything feels improved, while also managing to build upon the best parts of previous games.
Dragon Quest XI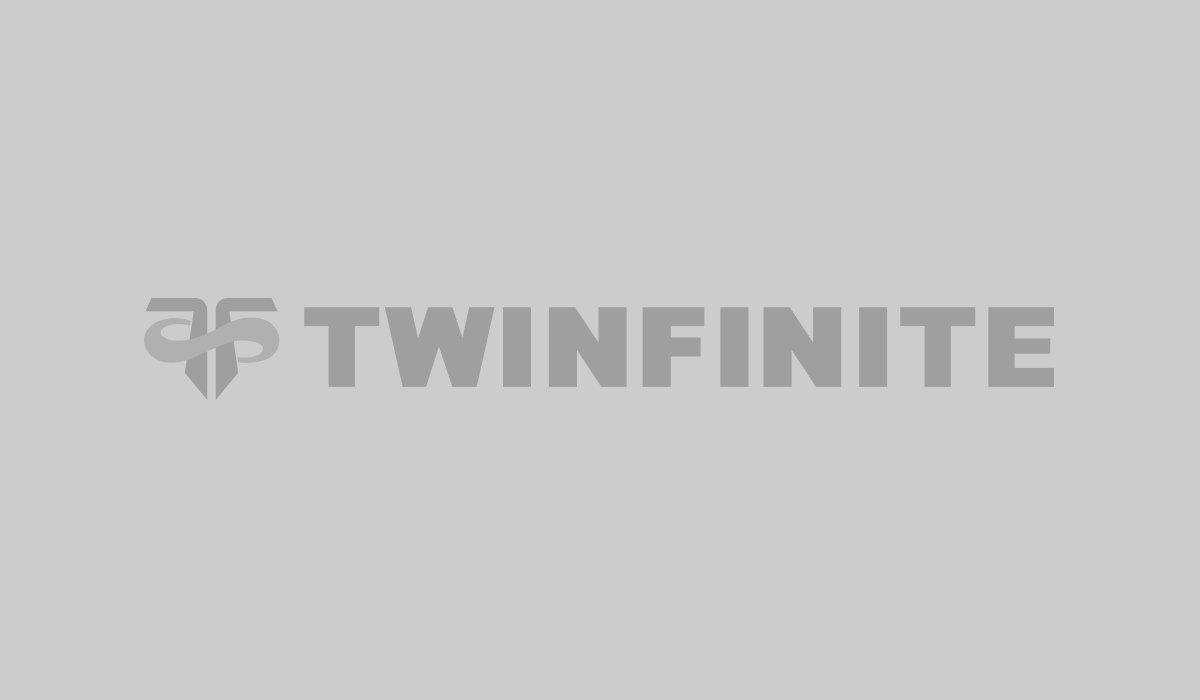 It has been eight years since the last mainline Dragon Quest game released in the west. Couple this with the fact that JRPGs aren't really the commodity that they once were, and you can see why there were a lot of doubters going into Dragon Quest XI: Echoes of an Elusive Age.
Even with a chip on its shoulder, Echoes of an Elusive Age does the series proud, giving fans both quality and quantity. Colorful characters, gorgeous art, and accessibility are just a few of the things that propel you through the vibrant world, one that is overflowing with content.
Dragon Quest XI has set the bar for what the series should hope to be in the future, implementing a modernized touch, while capturing the charm of 90s JRPGs all the while.
Red Dead Redemption 2
Red Dead Redemption is heralded by casual and hardcore gamers alike as one of the best video games of all time. The world, its characters, and the way it immersed you in its fantastical version of the wild west is unlike any other title around.
Somehow, Red Dead Redemption 2 manages to surpass the high bar it set for itself with the first installment, and as a prequel no less. The story rides off the back of a lot the themes, and even characters, that Rockstar emphasized in Red Dead Redemption, following Arthur Morgan and the Dutch van der Linde gang.
This gang is filled with amazingly unique characters, stories, and ideologies, all surfacing throughout the many main quests, side missions, and small interactions Arthur has with them throughout the game.
Red Dead Redemption 2 is also ridiculously realistic, featuring a world, characters, gameplay elements, and even physics that mirror what it would actually be like to live in the American Southwest during 1899.