Happy 20th Birthday, Crash Bandicoot
"Ooga booga!"
On Sept. 9, 1996, Naughty Dog and Universal Interactive Studios released Crash Bandicoot, a platformer about a mutated bandicoot on a quest to save his girlfriend (and also the world too, I guess). It's now been 20 years since Crash's debut on the PS1, and while it hasn't been a steady 20 years for the guy, he's still an important part of gaming.
Crash Bandicoot taught us a lot of things, from it being okay to run shirtless…
 To showing that you should always dance like no one's watching. Even mask gods.
To how to not make friends with animals!
He even taught us how to drive…maybe.
Real talk: Crash had some of the best game commercials, full stop.
Even when Naughty Dog stopped making them, the train didn't stop for Crash… mostly.
Yeah… we don't talk about that.
But! Crash Bandicoot 1-3 are being remastered!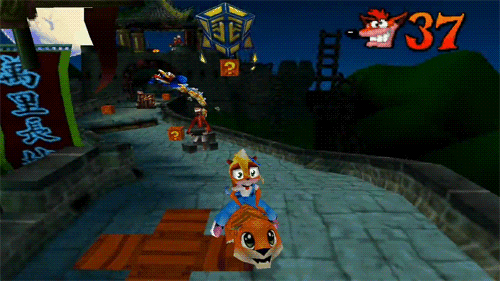 Happy birthday, Crash! 2017 is going to mark your glorious return!
Also, maybe let's get another crossover with Spyro going. A proper one this time.