The Best God of War Games, Ranked According to Metacritic
Home » Features » The Best God of War Games, Ranked According to Metacritic
Releasing in 2013, God of War: Ascension served as a prequel to the entirety of Sony Santa Monica's hack and slash franchise, adding in never before seen gameplay elements such as an online multiplayer mode and downloadable content. Similar to previous installments, Kratos is on a path of vengeance and is trying to escape the clutches of the furies and the ultimate god of war, Ares.
Ascension does have the lowest reviewed score on Metacritic, but the title received mostly positive attention, with reviewers praising the improved combat system, the graphical push of the PS3's power, and the surprisingly decent multiplayer mode. Ascension sits at a solid score of 80 on Metacritic with a user rating score of 7.6. The last hurrah for our brutal hero(?) on the PlayStation 3 might not have been the step up that fans wanted to see for the series, but the new God of War should remedy that.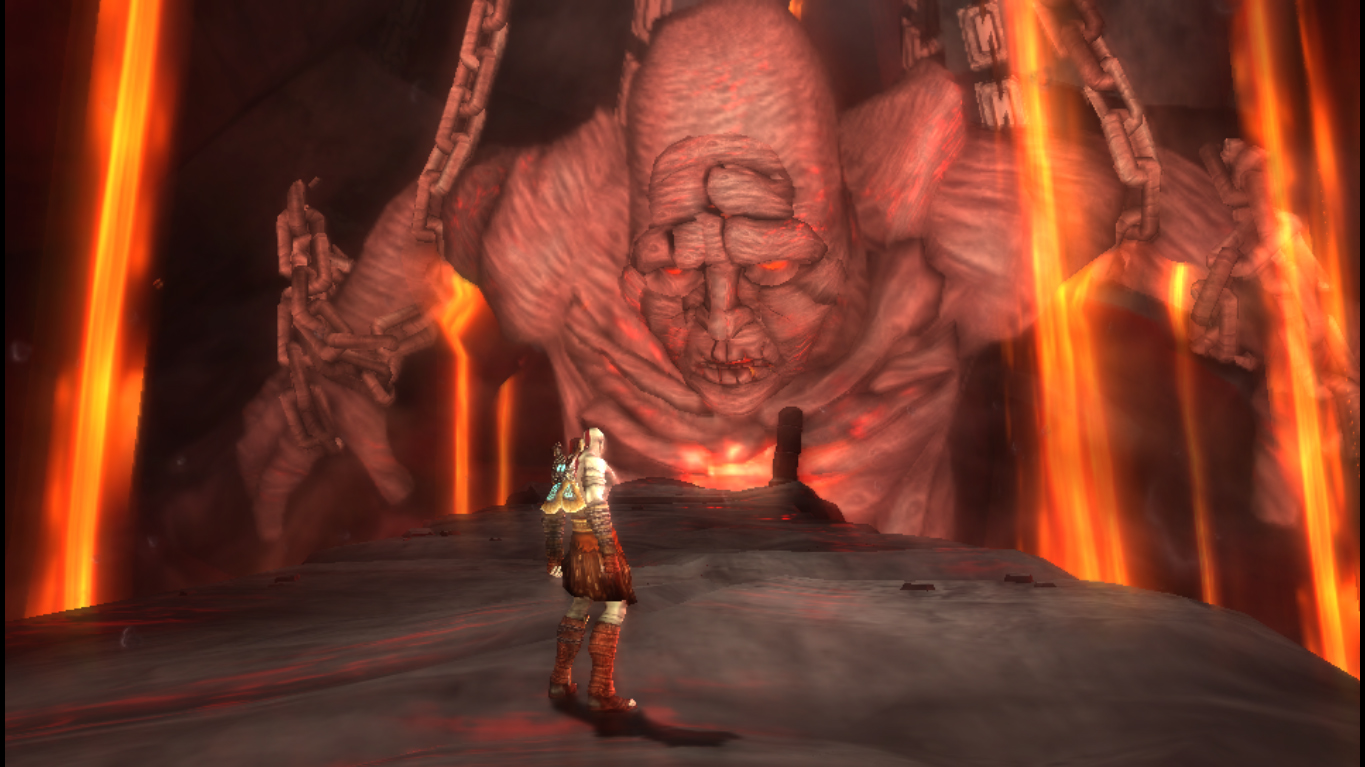 Ghost of Sparta serves as a sequel to the PSP title, Chains of Olympus, and has Kratos exploring his origins which leads him to finding his mother, Callisto, which then leads our savage antihero on a search for his long-lost brother, Deimos. Ghost of Sparta didn't do much in terms of ramping up the franchise, but it was a solid God of War experience that truly pushed the limits of Sony's first portable handheld system, with critics saying the title looking vastly superior to the God of War titles that were released on the PlayStation 2.
God of War: Ghost of Sparta is sitting at a 86 on Metacritic with the user rating at 8.5. Ghost of Sparta blurred the lines when it comes to differentiating console and portable experiences making it one of the best PSP games to ever grace the system.
Chains of Olympus is set as a prequel to the original God of War on PS2 and is the first GoW title to be developed for the PSP. The story centers around Kratos heading on a quest to find the Sun God, Helios, guided by the goddess Athena. Chains of Olympus featured the puzzles and combo-based combat that the series is famous for, and also somehow made it all work on the PSP without a hitch, even adding in that infamous mini-game that had Kratos being "very friendly" with a woman towards the very beginning of the game.
Chains of Olympus, alongside Ghost of Sparta, is considered to be the one of the best PSP games and has received universal acclaim, putting it at 91 on Metacritic and a user score of 8.6.
God of War III was the epic send-off that Kratos needed after multiple entries in the series. The third sequel to the hack and slash Greek mythology driven action series was colossal and showed just how powerful the PS3 could be, with some critics saying that Kratos was one of the best-looking video game characters ever, with the game looking even better than Naughty Dog's Uncharted 2.
God of War took everything that made the franchise great and promptly kicked it up a few notches, making Kratos' ascension up Mt. Olympus feel like the greatest feat to ever be accomplished by our titular lead. God of War III sits at a high score of 92 on Metacritic with the user rating at 8.7.
It's usually pretty difficult for a sequel to a beloved game to be even greater or just on the same scale of quality, but God of War II manages to do just that, adding in more blood, combos, and straight-up hack and slash combat that feels oh so satisfying. This time around, Kratos is now the true God of War, since he killed Ares and all, but Zeus betrays him and takes all of Kratos' newfound powers away from him, causing Kratos to go back in time to right Zeus' wrong.
God of War II sits one point higher than its successor at a score of 93 on Metacritic and user score of 8.9.
With it's over-the-top action and violence, the debut of God of War on the PS2 was nothing short of successful, receiving gold stars and thumbs up from fans and critics alike. The setup of a story of an ex-spartan warrior taking down The God of War, Ares, already sounds like an awesome video game if you ask me, and the developers over at Santa Monica Studios surely delivered on the Greek mythology-driven adventure's of Kratos.
Taking down infamous creatures such as Medusa, Cyclops, and the Hydra made God of War so much more than a simple action game, it was beyond epic and the scale was through the roof.
The reviews for this God of War re-imagining/reboot have come out and critics are clamoring over the Kratos and the fantastic, harrowing journey that he goes on with his son, Atreus. Calling this title simply 'God of War' shows that it's not only a fresh start for our titular character, but more so of pressing the restart button on a game system. It's the same Kratos that we know, but at the same time, this modern take does things differently this time around.
The entirety of the game is shown in one clean cut, meaning that there are no transitions at all; the whole game is basically one long cut scene with combat and exploration thrown in, which seems to be nothing short of excellent, according to its current Metacritic score of 94. We here at Twinfinite also thought the game was great, specifically praising the combat and world-building.
Related Topics:
Action, best games, God of War, greek mythology, Kratos, Metacritic, MultiPost, Norse, playstation, PS2, PS3, ps4, psp, ranking, Santa Monica, sony