The Third Splatoon 2 Splatfest Has Ended and the Results Are In!
Do people prefer flight over invisibility?
Nintendo's inky third-person online multiplayer "shooter" Splatoon 2, is host to what is called a Splatfest, which pits two sides against each other in a fight to the death to see which option reigns supreme. A few weeks ago, Nintendo chose to pit Mayo fans against Ketchup fans, in which Mayo happened to come out on top. This time around, players were able to choose between two different superpowers, the ability of flight or invisibility. The battle ran for 24 hours and Nintendo has shared the results of the Splatfest – keep in mind that these results are a combination of North American and European players.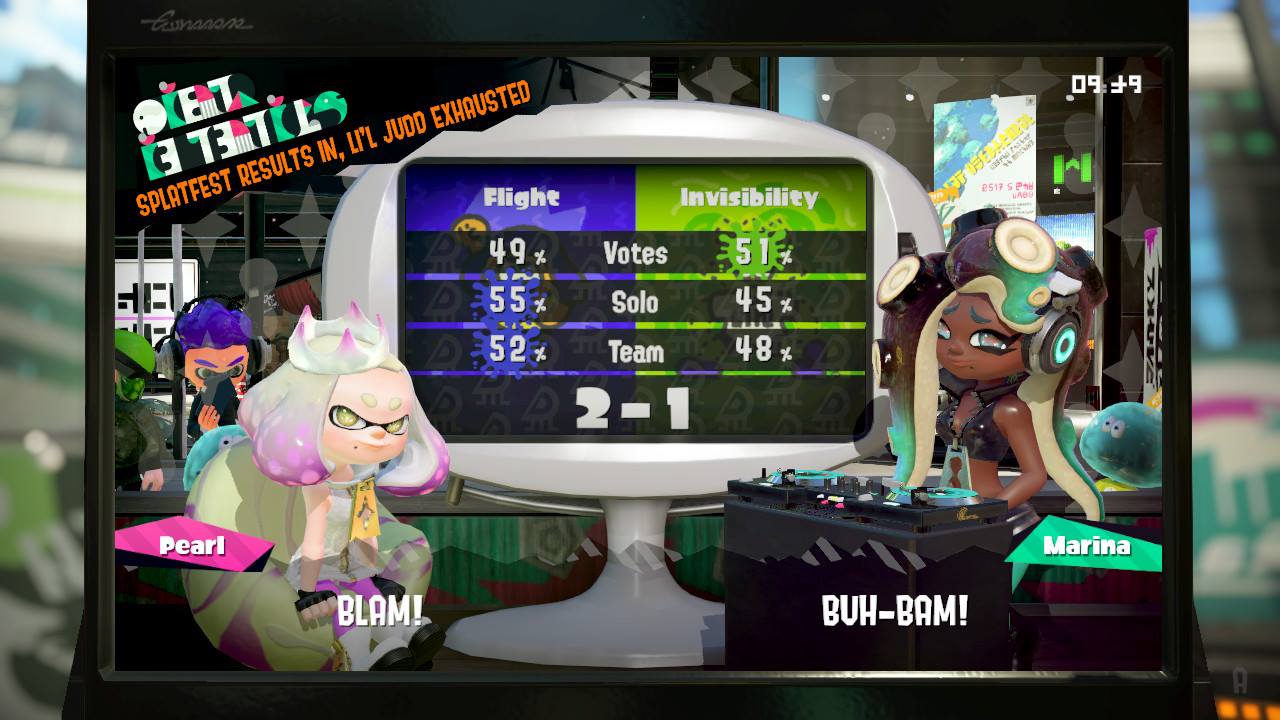 The winner is decided not only upon the popular vote, but also on the success of the team. Team invisibility received one point out of three for being 2 percent more popular than flight, but team flight fought for their lives and got two points for winning the majority of solo battles and also team battles. This Splatfest turned out to be neck-and-neck compared to the last one in which Ketchup had around 70 percent of the popular vote.
If you played Splatoon 2 this weekend, let us know which team you were on and how you felt about the results. Look out for some new results next weekend as Japan has a unique Splatfest of their own that pits McDonald's chicken nuggets against their french fries.
CHECK OUT MORE