Marvel's Iron Fist is Big on Dragons for Its First Posters
Dragons, man.
The Marvel train is in full swing at San Diego Comic-Con. In addition to a new trailer for the upcoming Netflix series Luke Cage, they also showed off a pair of posters for Iron Fist, both of which showcase his dragon symbol.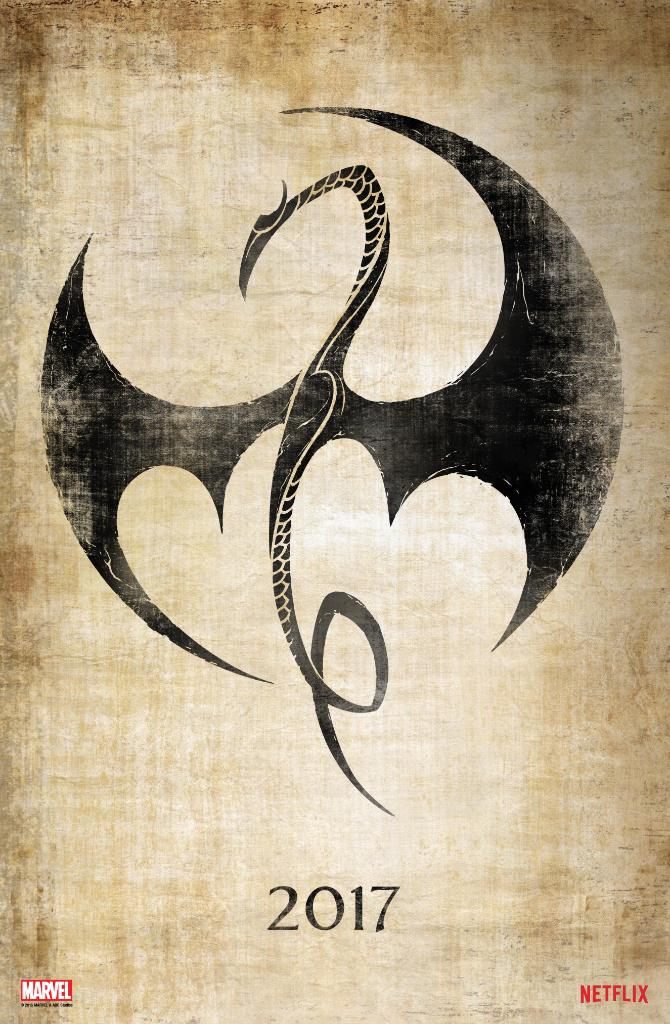 Finn Jones (you may remember him as Ser Loras from Game of Thrones) plays the titular hero. Danny Rand has returned to New York after being presumed dead for years. Like the other ground level MCU heroes, Danny has decided to use his powers and mastery of kung fu to fight corruption. Jones is also slated to play the character again for the upcoming crossover series the Defenders, where he'll team up to fight evil alongside Mike Colter's Luke Cage, Krysten Ritter's Jessica Jones, and Charlie Cox's Daredevil.
Iron Fist comes to Netflix sometime next year, along with the second season of Jessica Jones. Stay tuned to Twinfinite for more news on San Diego Comic-Con.
Check Out More