Call of Duty: Infinite Warfare Shows Up on the PlayStation Store
Are they getting meta on us?
2016 marks the year that classic Call of Duty developers Infinity Ward release their game in the series after last year saw the release of Treyarch's Black Ops 3, and it looks like there's a reveal coming in the near future. And it doesn't sound like it'll be Ghosts 2 like you could reasonably think.
Reddit user Goontmyfries was on the PlayStation Store and saw a tab in the games section that said "Call of Duty: Infinite Warfare". It's now been removed, but the tab didn't show anything but a blue screen. Activision or Sony haven't commented yet, but given that the series usually does teases around May before a full blown reveal come E3, this isn't too surprising.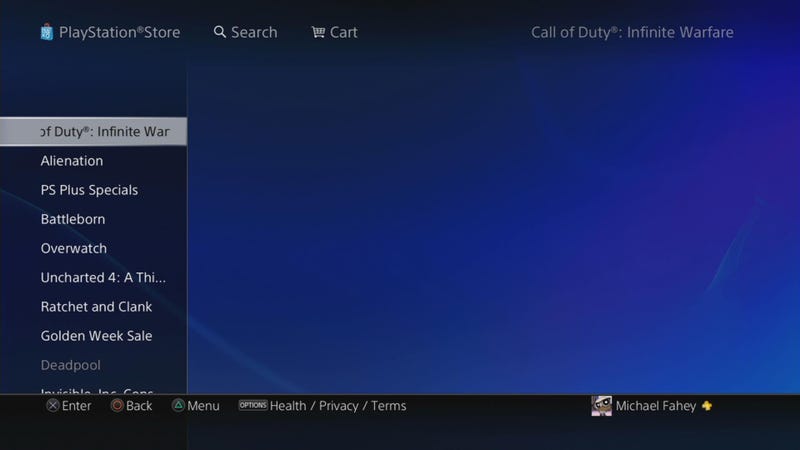 Rumors about Infinite Warfare have been swirling around for a while, saying that the game will take place in space, which would definitely be a new direction for the series. Perhaps the Infinite Warfare title relates to the relative infinite void of space…or maybe Infinity Ward is dabbling into alternate universes after Bioshock Infinite made it look like fun.
Check Out More