Console
Twitter Has Reached Critical Mass Even Before the Fallout 4 Reveal
Please stand by. An announcement will be with you shortly.
Set your alarms, Vault dwellers and hunters – the grand reveal of the Fallout 4 is underway! In a tweet that went viral earlier yesterday that provided a link to the already infamous countdown website, fans around the world have less than 8 hours left to intensely stare as the seconds slip away until the veil is lifted. It is no surprise at all that as soon as the news struck the Twittersphere, it lit ablaze and spread with blinding speed. You can literally feel the energy and excitement in the air – that was certainly the case when the staff at Twinfinite first got wind of it.
Case in point…
Chris Samson: This is everyone's reaction to that Fallout 4 tweet, haha
Justin Carter: Accurate.
Yamiila Avendaño: Literally!
Stan Guderski: The Twinfinite team the second the tweet went up!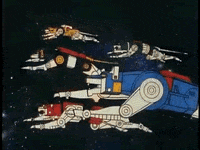 Chris Samson: This is also appropriate.
And mind you – these are the reactions that a single countdown page is able to elicit. Imagine the impact that will ensue once Bethesda Games Studios unleashes its second salvo of Fallout 4 news in several hours.
In this feature, we have collected the best Twitter reactions encompassing the hype and rabid anticipation that Fallout 4 is causing. Stay strong, wasteland warriors! Hopefully this will hold you over until the massive reveal!
Let's just say that excitement is an understatement…
https://twitter.com/DBZNappa/status/605817414324854785
And then someone took it a bit too far. But, hey, this is Fallout 4 we're talking about so who am I to judge?
This guy is playing it cool, tho.
https://twitter.com/Foxigon/status/605767961224224768
Fans were already showing the depths of their commitment and fealty!
https://twitter.com/OuterHeaven_x/status/605748782609903617
Some are pleading with Bethesda to not toy with their emotions. Their fragile hearts won't be able to take it.
There was a fair amount of sass and snark.
And so… we wait. GO FASTER, YOU STUPID CLOCK.
The anticipation was getting to people's heads – release them from this personal hell, Bethesda!
Which of these reactions was your favorite? Feel free to share, comment, and contribute to the Fallout 4 hype train below!