Dustforce Gets New Levels & Music in Free Update
Janitors and lovers of platformer games rejoice! Our favourite game about sweeping leaves has just released a brand new update.
Dustforce, a precision-based platformer centered around speed-running and intricate navigation of the maps, has been a sleeper on Steam's indie scene. Shadowed by the more aggressive predecessor, Super Meat Boy, which emphasizes controlled chaos and loud, wacky action, Dustforce took a minimalist approach for extremely difficult and combo-based movement.  Extremely difficult is not an exaggeration either, as the developers themselves admit that they wanted to make the skill-cap for their game incredibly high to see how much they can make their best players struggle for top-rankings and bragging rights.
They succeeded phenominally,  as the game is absolutely fun in that "I hate myself but I have to keep going" sort of way. Those maschosists who enjoy the immensely hard gameplay in Dustforce will be delighted to know that they can apply themselves to some new levels that have been added to the game in a free update by the name of Dustforce DX. The focus of this update that the folks at Hitbox Team was the huge drop in players failing to complete the game and dropping out after even the first level. As mentioned on the official blog:
…Almost 20% of players stopped playing after just one level, and over half of all players quit after just completing four levels. Of course, a high number of dropouts is to be expected… but surely there must be a way we can smooth out that curve a bit.
The new update features six official new levels, designed as an easier section of their tutorials to help guide newer players into the larger experience, continue teaching them essential skills, and hopefully give them a little more confidence before making them deal with the intensity of the rest of the game. The game has also been designed with a new overworld which offers a unique method of skill-gating so less experienced players won't accidentally wander into an expert level course without knowing the basic skills needed to succeed.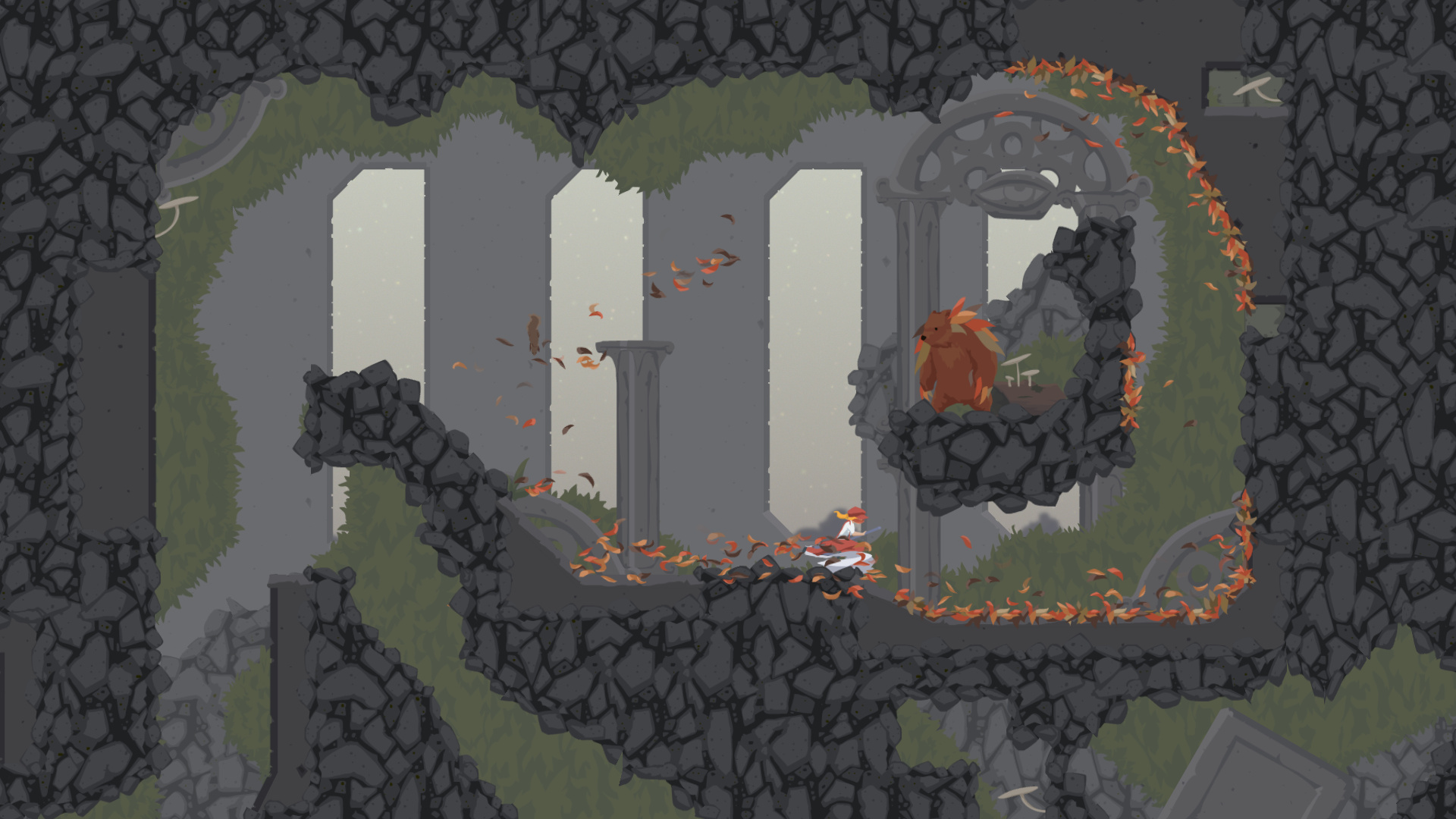 Not to fret, for those who are already in love with Dustforce. Over a hundred community-made levels have been chosen by the developers to be featured, and will be given their own in-game terminal. The game also received some bug fixes, Steam integration including trading cards, and some new music by Lifeformed! We featured Lifeformed's amazing music here on Twinfinite, and if you haven't heard the music, please do, because it's one of the best video game soundtracks in years. If you haven't checked out Dustforce yet, now is the perfect time to experience the game with even more content than on release. You can get the new content by updating your game to the latest build, completely for free.