Titanfall-themed Xbox One Only for Dev Team
When the Xbox One development team received their own exclusive white consoles, the internet instantly threw a jealous fit. Now there is another reason to be jealous:
Members of the Titanfall development team from Respawn Entertainment shared photos on Twitter of a Titanfall-themed Xbox One console exclusively made for them: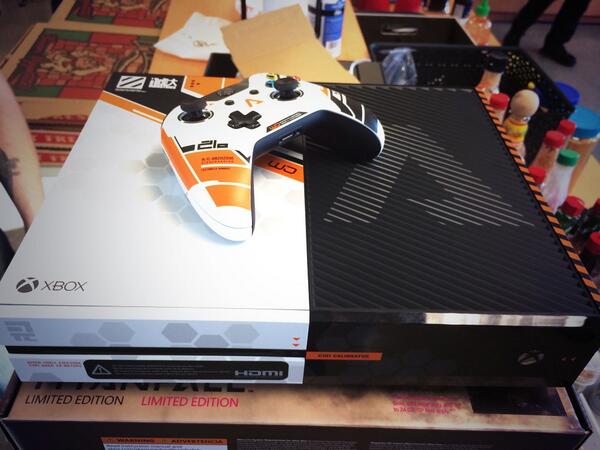 Regardless of how pretty or ugly the console looks, the interesting part of this story is that the image of that same console was leaked by a Microsoft insider on NeoGaf a few months ago. The user (who was verified) reported that a Titanfall-themed console would be made available to the public along with many other models. No word on whether that was the original plan and Microsoft changed it, or if this console will be sold at retail sometime in the future.
Titanfall launches in just a few days (March 11th) for the Xbox One and PC and on March 25th for Xbox 360.