Batman: Arkham Knight Announced [Updated]
Update: Several retailer sites have listed the release date for Batman: Arkham Origins as October 14th, 2014. It seems unlikely that this is a placeholder as the previous two Arkham games have released in October and the 14th falls on a Tuesday (the day most games are released).
Original story below.
Following a barrage of social media leaks, the next-gen installment of WB's Arkham series has been confirmed. In today's episode of DC's All Access YouTube show, Warner Bros Interactive and Rocksteady Studios announced Batman: Arkham Knight. Arkham Knight marks Rocksteady's return to the franchise since Batman: Arkham City in 2011. A reveal trailer was unveiled during the show that depicts Batman fighting bad guys.
Described as "the explosive finale to the Batman Arkham Series," Batman: Arkham Knight will be set in Gotham City and will allow players to drive the Batmobile for the first time. The story will feature Batman battling super villains Scarecrow, Penguin, Two-Face, Harley Quinn, and more.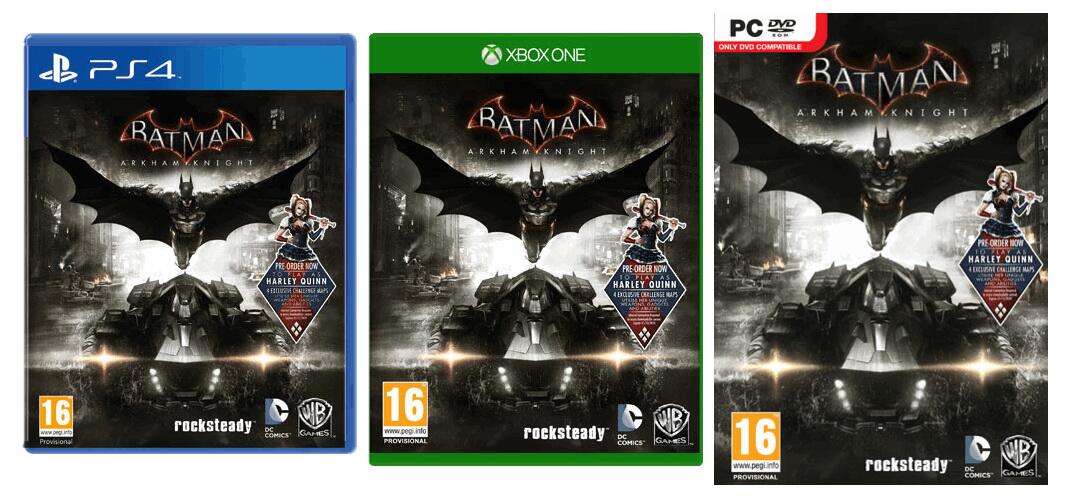 Batman: Arkham Knight is slated to come out Fall 2014 for PS4, Xbox One, and PC.
[Source]