[News] NIS Brings Zakuro Complete Series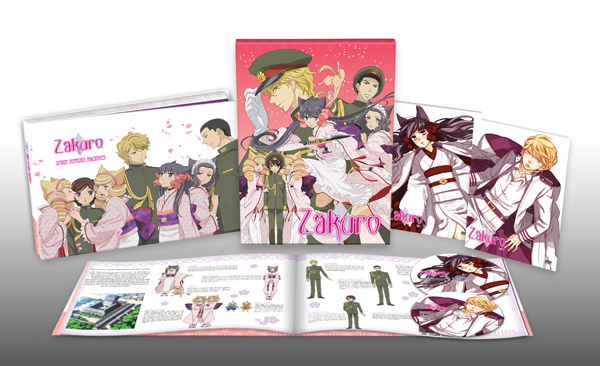 Man I am not the right guy to talk about this.
NIS has announced via press release that they intend to bring Otome Youkai Zakuro (localized Zakuro) to the states in the form of a complete series premium edition.
I've heard great things about the series but alas cannot offer any first hand impressions.
NIS: "Westernization, a time when humans and spirits coexist- The Modernization of Japan has begun. The Ministry of Spirit Affairs is established to resolve mysterious incidents involving the nation´s spirits. This ministry consists of representatives from both the human and spirit worlds. Zakuro, Susukihotaru, Bonbori, and Hozuki are all half-spirits who have been partnered with the second lieutenants Kei, Riken, and Ganryu. These half-spirit girls and the male second lieutenants are all assigned to Spirit Affairs in an effort to join forces and carry out any tasks given to them!"
Hit the jump for details of what's included in the premium edition.
Included is a 36-page hardcover art book with episode guides, character profiles, cast interviews, an interview with Zakuro creator Lily Hoshino, and exclusive artwork.
Also included is 1 clean opening, 3 clean endings, and 2 original picture stories.
Starring Mai Nakahara (Higurashi no Naku Koro Ni) and Takahiro Sakurai (Code Geass) as Zakuro and Kei respectively.
The 2-disc set will be sold for $59.99 USD with a release date set for June 12, 2012
You can preorder at Right Stuf, The Anime Corner Store, Anime Pavilion, Anime Castle, and NISA Online Store