[News] Kaz Hirai promoted to Sony president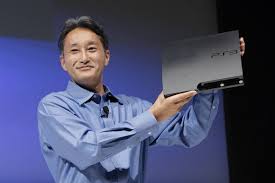 [How much was the PS Slim again?]
Kazuo Hirai is reported to be being promoted president of Sony Corporation. Current president Howard Stringer will step down but remain CEO and chairman of the board.
The announcement follows the fact that while Sony's overall performance has been declining, Hirai's management of the Playstation Network crisis and relative "Not failing as badly" as the the rest of Sony corporation may be the reason of his promotion.
As of yet nothing is written in stone claims Sony but news and business analysts claim this to be the most likely event in Sony's future.